Des Epinettes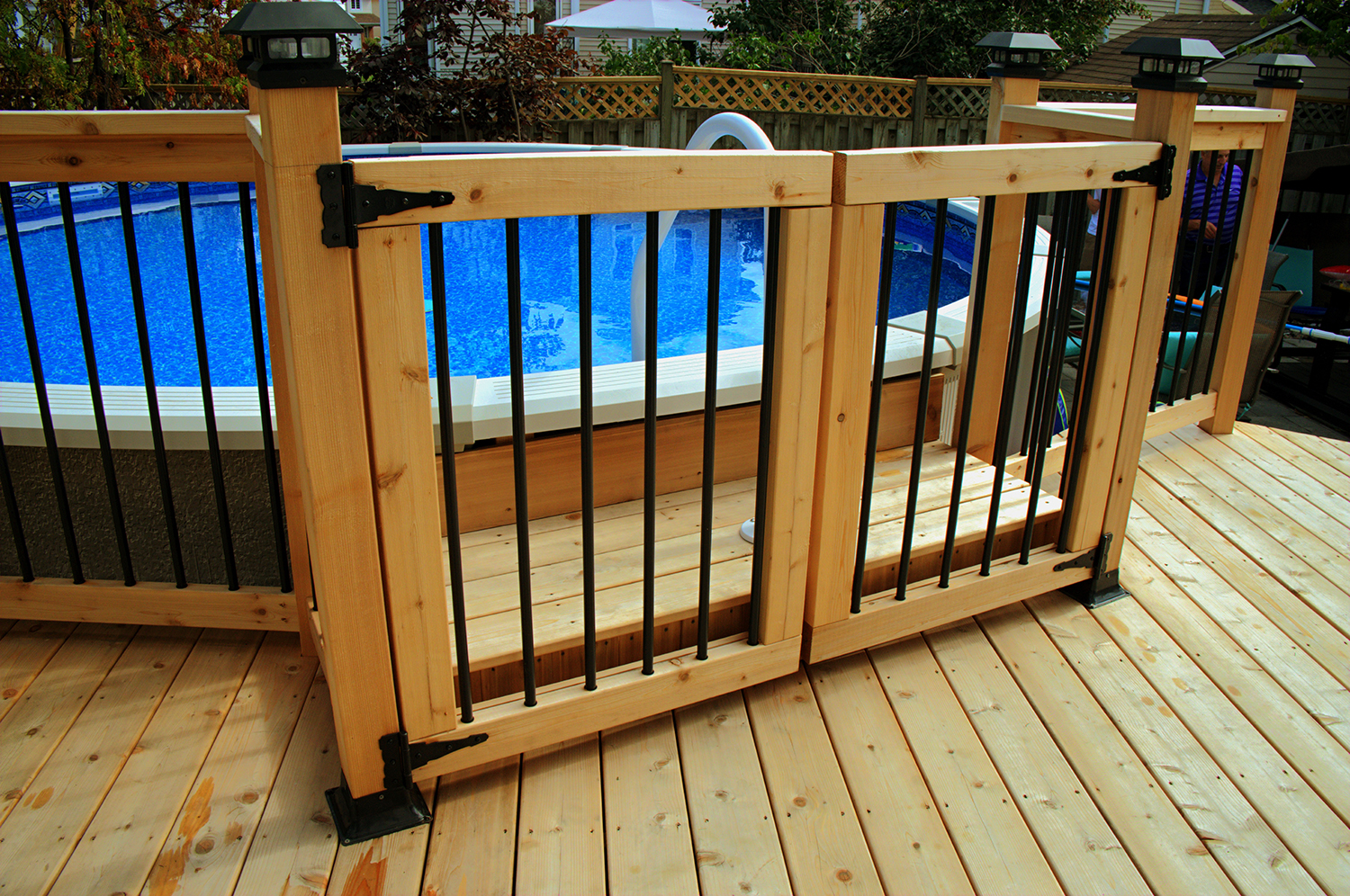 Project Description
With a new pool installed, this Orleans home needed a means to get to it from the patio door. After all what's the point of having a pool if you cant enjoy spending time on your deck watching your kids having a blast.
We built a beautiful cedar deck with 2 sets of stairs; one to the dining area and one to the gate on the side of the house. We also incorporated a handrail that would keep the kids out as well a gate to close off the pool for safety reasons.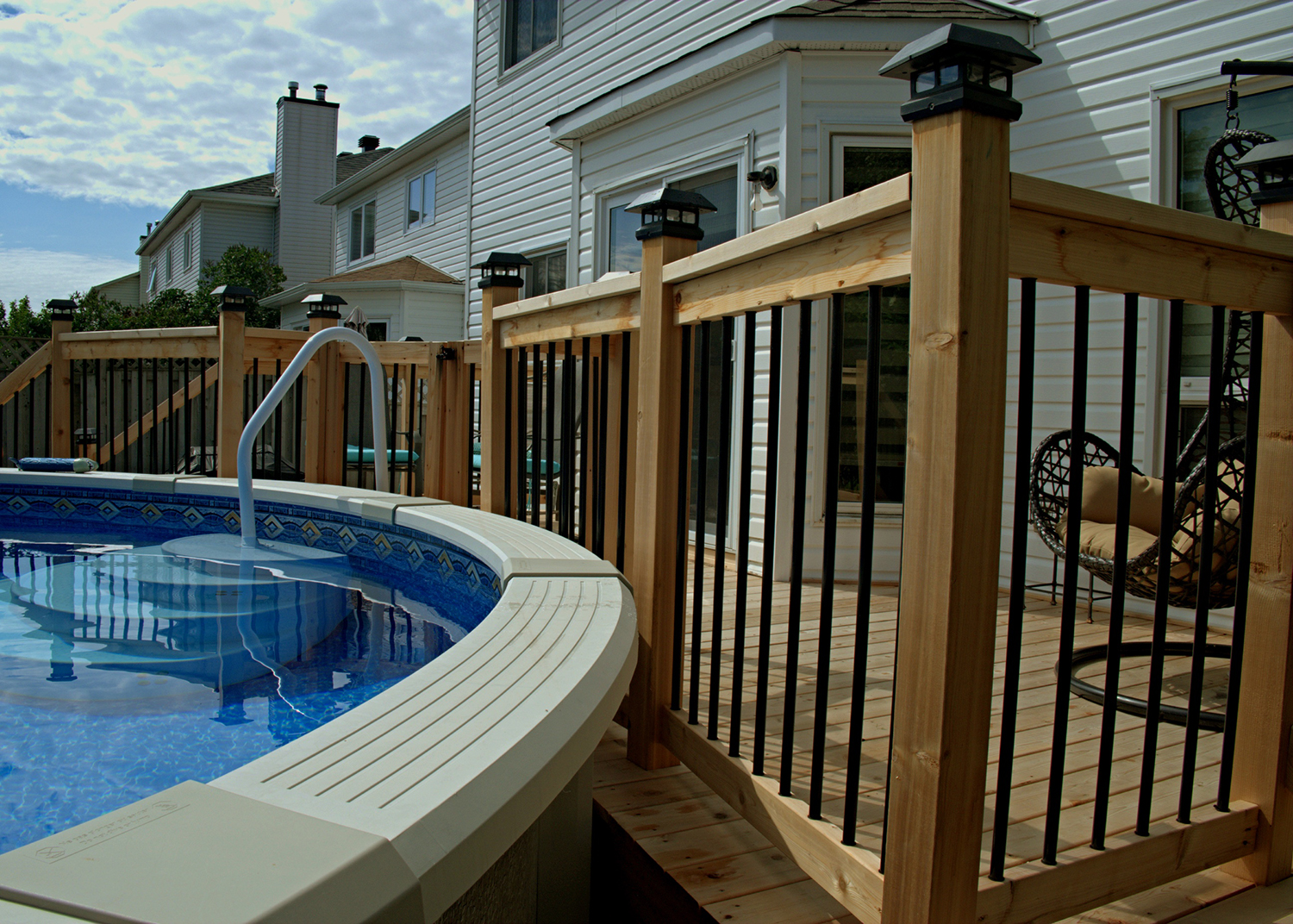 The Challenge
At Orange, our main priority is the safety of our clients. Therefore, we wanted to incorporate a design that would fence off the pool area as well as making it aesthetically pleasing.
Overall
The client was thrilled to see the beautiful cedar deck and was excited to enjoy the rest of the summer by the pool watching their grand kids play.